Biogents will exhibit its eco-friendly mosquito traps at the Philly Home and Garden Show in Oaks, PA from February 15-17.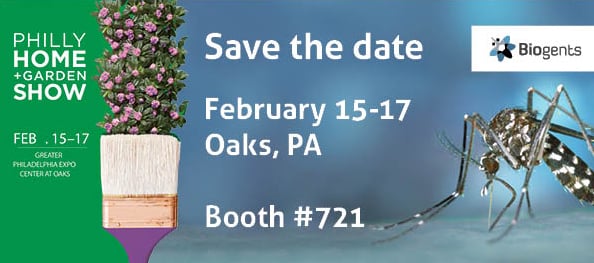 If you are planning to attend the Philly Home and Garden Show, we welcome you to visit us at booth #721. We will be happy to tell you all about our mosquito traps and answer any of your mosquito control questions and why Biogents is the best in what we do.
Further, we will be demonstrating the set-up and functioning of our BG-Mosquitaire and BG-GAT traps and how these traps are well-suited for both the individual backyard mosquito control and for neighborhood control programs.
Take the opportunity and buy our traps (the BG-Mosquitaire, BG-GAT, or a 2+1 bundle) at a special show price (25% discount)!

SHOW HOURS:

FRI | FEB 15 | 11am – 9pm
SAT | FEB 16 | 10am – 9pm
SUN | FEB 17 | 10am – 6pm
SHOW LOCATION
The Greater Philadelphia Expo Center at Oaks
100 Station Avenue
Oaks, PA 19456
Visit the Philly Home and Garden Show website for more information:
https://phillyhomeandgarden.com/exhibitor-list/exhibitors/Biogents-USA
Download this as PDF>
us.biogents.com | webshop@biogents-usa.com